A team of researchers from South Korea have developed a crawling smartphone case that makes the phone literally crawl to the nearest wireless charging cradle.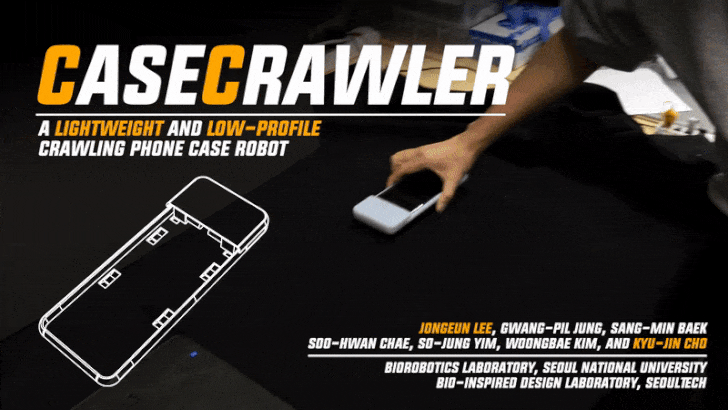 The gadget dubbed CaseCrawler is equipped with tiny "legs" that are not so visible to the eyes even when they are moving. When the legs are not in use, they fold up, leaving your phone's back flat. The CaseCrawler's movement isn't really smooth but it is impressive to see such a robotic mechanism put into play for an easy but important task such as charging your phone.
The robot which is built inside the case is said to be capable of lifting a load of more than 300g. It weighs 22.7g which is 13 times less than what it can lift. The robot also has a thickness of only 16mm. The thickness and weight increase after it is fully integrated into the case.
The CaseCrawler won't be available any time soon since is still in the research phase. There is no timeline for its release year.  The research team hinted that in the future, if "the appropriate sensing and control functions" are provided, the robot will even be able to find and return to its owner once the phone is charged.
Already there is the possibility of over-the-air wireless charging arriving in the near future. Such tech will render this robot almost useless. Till then,we'll wait and see when this product will be pushed out.
ALWAYS BE THE FIRST TO KNOW – FOLLOW US!