RS1 Subwoofer Introduction
Among home theater enthusiast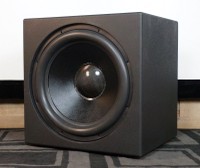 s, JTR Speakers has carved a name out itself as the go-to subwoofer manufacturer for high-output at ultra-low frequencies. If you want serious bass in the lowest part of the audible frequency spectrum, JTR Speakers is the first name that crops up in any discussion of capable brands. It was that reputation for deep bass performance that made me leap at a chance to review a JTR subwoofer. In for review today we have the Captivator RS1. The Captivator RS1 is the smallest sub that JTR makes, but that doesn't mean it is a weakling. With a high-excursion 18" woofer and a 2,400-watt amplifier, this "entry-level" sub from JTR is far more powerful than the flagship subs from most other subwoofer manufacturers. At $2,600, the RS1 is not an inexpensive sub, so what is it doing that commands that kind of price tag? Let's dig in to find out…
Appearance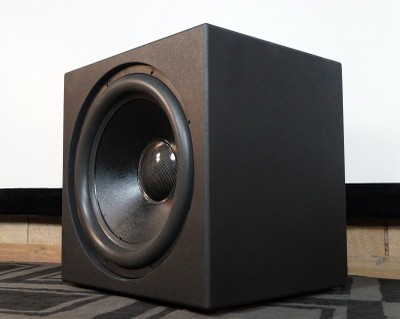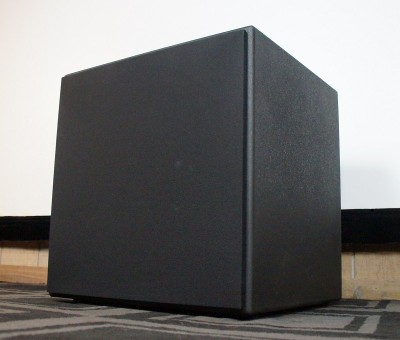 The RS1 comes shipped in a double corrugated box with 2" thick polyethylene foam pieces in 500 lbs.- rated packing, so it is well-protected against rough shipping conditions. Upon unpacking, we can see the RS1 doesn't make a point of looking fancy. The aesthetic of the RS1 is very much a matter of function over form, and not much concession is given to making the sub pretty or stylish. That isn't to say it looks bad; on the contrary, I like its simplicity. It is a simple black oblong shape with somewhat rounded edges and an 18" driver mounted on the front. It is finished in a somewhat coarse matte black that is designed to be non-light reflective for dedicated home theater rooms. It is not a small subwoofer by most people's standards, but it could probably disappear in the corner of many rooms thanks to its muted color, especially in lower lighting conditions. A grille is provided to mask the driver which makes the sub look even less conspicuous, but for those who like the show of force of the high-excursion 18" driver, it does have that, sans grille. The massive driver has a very large surround encircling a smooth black cone with a carbon-fiber dustcap in the center. This is a subwoofer that looks like it means business.
Design Analysis
The JTR Captivator RS1 is a pow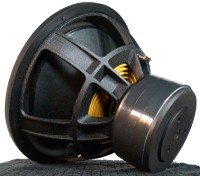 erful sub but, as with many other sealed subwoofers, it is not a tremendously complex design. It mounts a powerful 18" driver into an optimally-sized cabinet and feeds it plenty of power. The more noteworthy aspects of this construction are in the details of the components. The driver design, for example, has gone to great lengths to control inductance. Inductance has long been the enemy of linearity and thus fidelity in subwoofer drivers. Inductance is voltage that is produced by the change in the electromagnetic field from the motion of the voice coil. It runs counter to the electric current being dumped into the coil by the amplifier and in doing so it diminishes output, especially in higher frequency ranges. Inductance also contributes to distortion quantities. It is a serious problem in really massive subwoofer drivers that have a lot of voice coil such as is used in the RS1. To combat inductance, JTR has added a 400-gram aluminum shorting ring in the motor which can help short out the induced voltage. The result should be a more even frequency response with more output in mid-bass frequencies as well as less even-order distortion over the entire frequency range.
The driver motor is a sight to behold with a stack of three 1" thi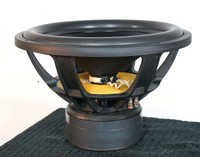 ck and 8 ¾" diameter magnets. It is attached to a very sturdy cast aluminum basket, and venting is done underneath the spider. The cone is a paper/kevlar blend with a real carbon-fiber dustcap. It is attached to the frame by a very large half-roll treated-foam surround. The claimed 35.5mm linear one-way throw is definitely plausible from examining the driver. The driver is mounted in a baltic birch plywood cabinet. Baltic birch is multiple times stronger than the standard MDF that most subwoofer cabinets are made of. Due to this fact, not as much mass is needed, so the side panels and braces are only ¾" thick. That helps to save weight since MDF is heavier, and it makes the RS1 a lot easier to physically manage. Internal bracing consists of some panels that run from the front baffle to back panel, -which helps to brace the side walls as well as strengthening the front baffle that holds the massive driver. The inside of the cabinet is lined with wool which the sub's designer Jeff Parmanian has found to be a very good damping material. The feet are some sturdy rubber rings that could help to damp cabinet vibrations from transferring to the floor.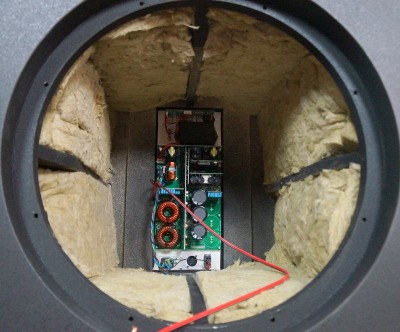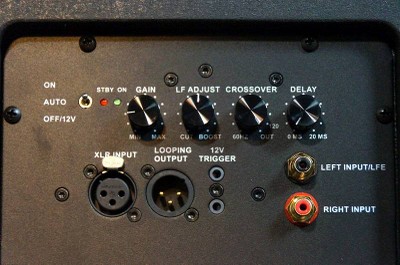 The amplifier is a monster 2,400 RMS Class-D plate amp by SpeakerPower that has a claimed 90% efficiency. JTR provides an option to upgrade to 3,200 watts with a 240v input for those who want to get the very most output out of the driver. It has an XLR input and output in addition to two RCA inputs. The controls are simple with knobs for gain, crossover frequency, 'LF Adjust' which can cut or boost the low end, and a delay knob which can add up to 20ms of delay.  This is a very useful feature for those deploying multiple subwoofers connected to an AV receiver or processor that lacks independent delay settings for more than one subwoofer.
A heavy-duty driver, an enormously powerful amp, and a well-conceived enclosure: it is an ingredients list for a great sub. The driver and amp are assembled in the USA and the cabinet is built in the USA, so, unlike so many other subs that we review here at Audioholics, this is a homegrown product. The question now is how well does this subwoofer do its job? Let's give it a listen to find out…
Listening Sessions
The best placement for a single sub in my room gives me a relatively flat response for an un-EQ'd single subwoofer, with a window of +/- 4 dB from 25 Hz to 100 Hz with no broad dips in important ranges. This location trades low-end room gain for a relatively flat response, a worthwhile trade for my tastes. The receiver used was a Pioneer Elite SC-55 and the crossover was used mostly at 80 Hz. As luck would have it, the room next to my listening room had an unused 20-amp circuit, so I took a large gauge extension cord and ran the line in for the RS1, so it could reach its full potential and did not have to share power with any other devices. Jeff from JTR informed us that the RS1s will work fine on a non-dedicated line as long as you have at least 6.4 amps of current available. As always, I will note here that since room acoustics have a huge effect on low frequencies, the way these subwoofers sound in my room at my listening position is not necessarily going to be the way they sound anywhere else for anyone else, so readers would do well to keep that in mind, and not just for this subwoofer in this review, but for any subwoofer in any review.
Music Listening
The type of acousti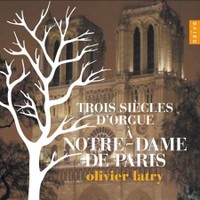 c music that stands the most to gain from the addition of a subwoofer is, as many would guess, pipe organ music, and that is why pipe organ music is so frequently used in subwoofer reviews. No other natural instrument can match the pipe organ for low-frequency extension or power. One of the most famous and most elaborate pipe organs in the world is the pipe organ of the Notre-Dame de Paris cathedral which has been a home to pipe organs since 1330. The current organ was installed in the mid-eighteenth century although it has gone through many changes and restorations since then. It features five keyboards, 115 stops, and nearly 8,000 pipes and is the largest organ in France. It was a minor miracle then that the tragic fire of Notre Dame de Paris in April of 2019 left it relatively unscathed. In light of this miracle, I thought it would be appropriate to select an album of recordings from this organ, and a good one that I found on Qobuz is 'Trois Siècles d'orgue à Notre Dame de Paris' performed by the current resident organist at Notre Dame de Paris, Olivier Latry. The music is selected compositions by former organists at Notre Dame de Paris, so this album is a celebration of the heritage of this colossal instrument. The production quality is superb, with a 96kHz/24bit recording quality, as one would expect from a recording of this scale.
 Everything sounded vivid with the RS1, and this richly textured bass was expressed
with clarity and exactitude.
Many of the tracks here do not really touch subwoofer-range frequencies, but the ones that do can have a soul-rattling resonance. It can be a powerful sensation to hear what an organ can really do, so how close of an approximation can the RS1 get? To answer that question one way, I wasn't willing to push it to its limits which was clearly above that of the speakers I was using. The speakers, the Definitive Technology Demand D15s, are no wimps, but I pushed them as far as I felt was safe, yet the RS1 was just stretching its legs. That isn't to say it wouldn't blend in well with the speakers, but rather the RS1 is not going to be the dynamic range bottleneck of all but the most extreme audio systems. While the sub's dynamic range was not in doubt, its ability to articulate the notes and harmonic texture of the pipes was excellent as well. Lower notes could be individually discerned as opposed to an indiscriminate rumble that lesser subs will sum all of the low frequencies into. The RS1 gave a solid and convincing foundation to the music of the pipe organ at the Notre Dame de Paris. Those pipe organ music lovers who tend toward spirited listening levels would not go wrong with the JTR Captivator RS1. It is a rare sealed subwoofer that is as much at home in very deep frequencies as it is in mid-bass and more common musical bass frequency ranges.
For those who enjoy dark ambient music, a label that has grown in popularity wit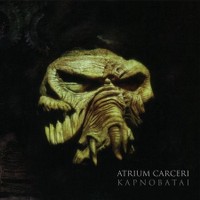 hin this subgenre is Cryo Chamber which has released many albums that have some kind of unsettling theme such as Lovecraftian or deep space isolation or post-apocalyptic. It was founded by Simon Heath who also records music under a few stage names, among them Atrium Carceri. In exploring the music from this label, one album that I found made heavy and varied use of deep frequencies is Atrium Carceri's 'Kapnobatai.' The music in 'Kapnobatai' sounds like the score to a Clive Barker horror movie. It is creepy and unnerving but, being ambient music, it is not over-the-top or loud. It is the music score to a nightmare dreamscape, and as such, calls on deep bass to help conjure the gloomy mental imagery intended by the artist.
So how well does the RS1 plumb the depths within this album? There was no question that the RS1 had an adequate dynamic range for this album, but the music uses many different low-frequency sounds, often simultaneously, and I thought it would be a good test of the subwoofer's precision to hear how well these sounds could be kept separate. There is a multitude of drones, atmospheric thunder, reverberant percussive sounds, and electronic growling noises, and all dip well into subwoofer frequency bandwidth. The RS1 was deft in its ability to keep all these sounds apart. Everything sounded vivid, and this richly textured bass was expressed with clarity and exactitude. A lesser sub might have made a muddy mess out of this plethora of low-frequency sounds, but the RS1 is able to individuate them with very good definition. Of course, at the RS1's pricing, one has the right to expect this level of performance, but verification is always nice. 'Kapnobatai' is an album that creates an atmosphere of dread, but an authoritative foundation is needed to back up its threat, and the Captivator RS1 gave this album a rock-solid foundation.
I had recently binge-watched the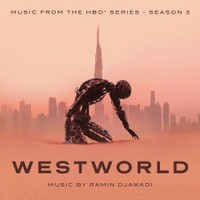 'Westworld' series on HBO, and one thing that stayed with me was the exotic electronic music from season 3. 'Westworld' fans know that the show took a pretty big shift in season 3, and while that elicited a mixed reaction from fans, I quite enjoyed it. The music, by Ramin Djawadi, relies far more on futuristic electronic sounds along with traditional orchestral instruments, which is appropriate given the change in setting. It helps to give season 3 an aura of mystery, and it propels the action with pulse-pounding tension. Of course, as with the first two seasons, there are instrumental covers woven into the score such as David Bowie's 'Space Oddity,' Guns'N'Roses' 'Sweet Child O' Mine,' and Bjork's 'Hunter.' Given the bass-heavy nature of the mix, I figured that it would be good to hear it reproduced on a sub as capable as the RS1.   
Bass is such a prominent factor in the 'Westworld' season 3 music score that a good subwoofer is a must-have in order to do it justice. Watching the show would be a very different and certainly lesser experience if one had to rely on built-in TV speakers. The RS1 was very capable of expressing the variety of low-frequency sounds in this music, whether that be the electronic bass line, the thunderous bass drums, or the more subtle humming element of the lead instrument. Some tracks used a bass guitar which the RS1's gave a tangible thickness but without becoming overbearing. The RS1 can certainly achieve the delicate balance of being strong without dominating the overall sound, but that does require self-restraint on the part of the user where the temptation is always there to let it go nuts by running it super-hot relative to the main speakers. That is fun for a bit since the RS1 is so capable in dynamic range, but running it like that also obscures the high-fidelity sound that the RS1 is also capable of. This becomes very apparent in the 'Westworld' season 3 music score as tracks jump from electronic pieces to instrumental pieces. I bumped up the bass for a bit more thump on the electronic music but then when the album hit acoustic music of traditional pieces, they didn't sound quite right given the excess bass. The lesson here is that when you have a sub as powerful as the RS1, it is easy to get carried away, so don't forget calibrated settings that you can quickly switch back to for a more natural sound when it is called for.
But enough with achieving a delicate balance for a pristine to
nality; it was time to rock. For that purpose, I put on a rambunctious album of electronic music from the Drum'N'Bass genre entitled 'Force Black' by the artist Current Value (released by the label Bad Taste Recordings). Current Value produces music from the harder end of the Drum'N'Bass spectrum and is not shy about using prodigious amounts of bass. This music is characterized by very rapid percussion, a pummeling bassline, twisted hooks, and ominous samples The previous albums I had listened to thus far with this subwoofer were more about assessing qualitative factors than quantitative ones, so now I wanted to see what the sub could do when I pushed the pedal to the metal. I ran the sub 6dB hot and left it there. There was no going back now.
The RS1 can certainly achieve the delicate balance of being strong without dominating the overall sound…
Of course, I knew the RS1 could rock, but the question was how hard could it rock? The answer: Very. The bass was positively visceral. 'Force Black' is comprised of six tracks, and each track was a different kind of ass-kicking. Enduring 'Force Black' at high levels with such a powerful sub felt like going round after round with a heavy-weight boxer. The kick drums were like jabs to my face, and the bass line attacks were like punches to the gut. If that album were any longer, I would have been KO'd. Of course, the RS1 was quite nonchalant about the beating that I was enduring. I didn't get a sense of any distortion or compression on its behalf, and it was just as comfortable at these loud levels as it was at sane listening levels. The RS1 delivered the percussion with superb transient behavior, and I didn't hear any overhang or smearing of attacks or decays. In the end, I tried to push the RS1 to the limit but rather found my own limits instead (I also found the limits of one of the bass drivers of the speakers I was using as it had developed a buzz after this listening session- oops!) After the album was done, I realized that I had been tensing muscles throughout my body for the entire time as if bracing for the assault, and so I felt a bit drained afterward. It was a bruising and traumatic experience to listen to 'Force Black' for the album's half-hour running time at very loud levels with JTR Captivator running extra hot, but I loved every second of it. Anyone who enjoys their electronic music loud can not go wrong with the RS1.
Movie Watching
One movie that w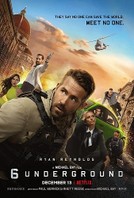 as recommended to me on account of the energetic sound mix is Netflix's 2019 action movie '6 Underground.' The over-the-top sound mix is not surprising seeing as how Micheal Bay is the director, and many of Bay's previous films have been a buffet of low-frequency sound. '6 Underground' concerns the exploits of a team of 'ghosts,' skilled individuals who have faked their deaths to form a group of international vigilantes. The story, insofar that it matters, is about these ghosts fighting a corrupt and brutal government' spy agency abroad. There is a lot of big-budget mayhem in this Ryan Reynolds-starring vehicle, so I thought it would be a good test of the RS1's ability to deliver a movie-going experience. After watching the movie, I didn't expect to like it as much as I did, having long-since written Bay off as a director who makes the kind of movies I am interested in. It is excessive and far-fetched, but once you accept the silliness, the action scenes are undeniably well-staged and well-filmed.
The kick drums were like jabs to my face, and the bass line attacks were like punches to the gut.
An effects-driven movie like '6 Underground' benefits far more from higher-performing audio and video reproduction equipment than say a character study or a chamber drama, and so a beefy sub like the RS1 is crucial to getting the most out of the viewing experience. The RS1 gave life to the many explosions and car crashes, making them a tactile experience as well as an aural and visual experience. The music was a mixture of pop hits along with an original orchestral and electronic score, and it brought its own hefty dose of bass duties for the subwoofer to tackle, but it was reproduced with verve for a real big-screen feel. The RS1 provided a punchy and sensational low-end to this sound mix. Even though it is a sealed sub, I never felt that its deep bass abilities were lacking. Most sealed subs do give up a bit of output in deep bass, but the RS1's driver just has so much displacement ability that it can provide deep bass output on par with many of the ported subs that I am accustomed to. I watched '6 Underground' at a higher loudness level than I normally would, but even so, I didn't think I pushed the RS1 near its limits. If you just want a subwoofer that has headroom to spare for the peace of mind of never running out of dynamic range, the RS1 is truly a solid option.
In spite of having used many comic book movies as demo mat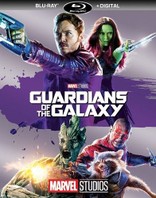 erial for a lot of my reviews of speakers and subwoofers, I am not really really a comic book movie fan. But since so many of the latest big effects-driven movies are based on comics, it can't really be avoided if you want to check out the films with sound mixes of the highest production quality. Nonetheless, it normally takes a good deal of persuading to get me to watch these movies. One such movie that I was hounded into seeing was 'Guardians of Galaxy,' a Marvel movie set in outer space about a rag-tag group of bounty hunters who have to prevent a powerful villain from gaining possession of a world-destroying weapon. With all kinds of spaceships and superweapons, a movie like this should have plentiful bass content for the RS1 to chew on. And so I put in the Blu-ray with lowered expectations for all but the dynamic range of the sound mix.
The movie itself turned out to be a pleasant surprise, and it also delivered on the promise of heavy bass action. The RS1 gave the movie a bottomless well of dynamic range to draw upon. All of the exotic weapons, super-powered fights, and spaceship battles had the full effect intended by the sound mix. The bass of the epic orchestral score by Taylor Bates was also fully realized and kept separate from the effects sounds. As with so much else reproduced on the RS1, the low-frequency output was not just an audible quantity but a tangible one. That it is as much a tactile transducer as it is an audio transducer is evident throughout many of the action scenes. Laser blasts and spaceship explosions shook my sofa with a resounding force. The RS1 helped to render the cosmic scale of Guardians of the Galaxy by effortlessly conveying the deepest bass of the film's sound mix which reached well under humanly audible frequencies.

lovinthehd posts on August 09, 2020 21:20
everettT, post: 1410239, member: 78951
I'll sum up some of my posts with this:
Call Jeff as he is great to work with.
LOL I was just thinking all this extraneous conversation could well take a thread of its own….
everettT posts on August 09, 2020 21:15
I'll sum up some of my posts with this:
Call Jeff as he is great to work with.
everettT posts on August 09, 2020 21:11
lovinthehd, post: 1410235, member: 61636
Just a possibility of different response profiles….especially with the XLS amp vs programmed SpeakerPower amp….
Agreed
everettT posts on August 09, 2020 21:10
Danzilla31, post: 1410232, member: 85700
I'd replace every sub I have if I could afford right now to with the rs2's like you I don't like mixing sealed vs ported those rs 2's would be end game subs for sure

I'd only ask him since they are a sealed sub if he could build me some with the amp not in the enclosure like you said the shelf version with his eq baked in.

It can't hurt to ask right?
I don't think he would have an issue since he can achieve the same with speakerpower outboard amp.
lovinthehd posts on August 09, 2020 21:09
everettT, post: 1410233, member: 78951
With regard to his? I'm not sure how much eq is applied to his ported and I'd doubt it's as complex to achieve the low end. This is all speculation and I'm basing it off of the known designs.
Just a possibility of different response profiles….especially with the XLS amp vs programmed SpeakerPower amp….