Samsung first unveiled a UV Sterilizer earlier this month in Thailand. The product comes at a time when the COVID 19 pandemic is ravaging the world and there is a need to disinfect all surfaces and gadgets including our smartphones in order to mitigate the spread of the virus. The Samsung UV Sterilizer has now been unveiled for the Indian market.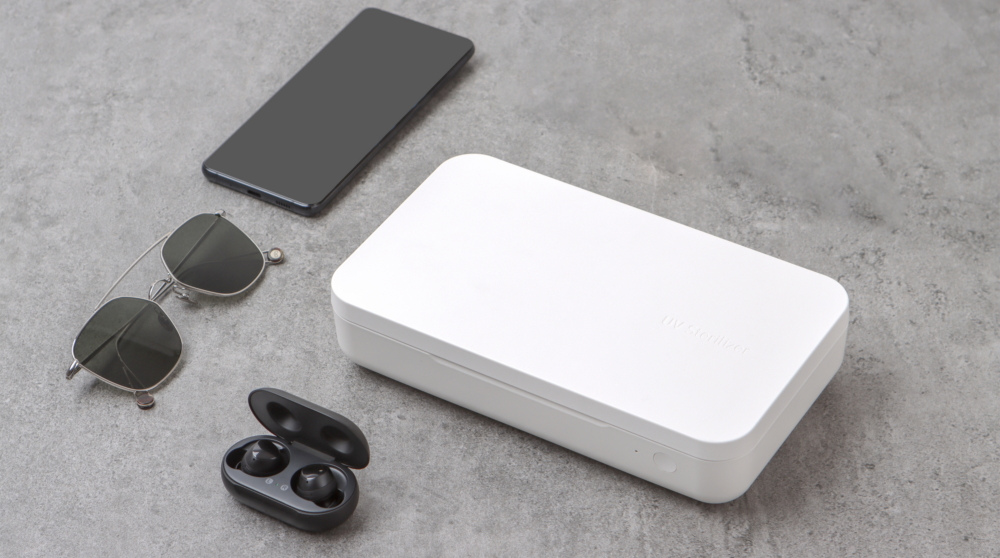 The UV-C Portable sterilizer is designed to kill the germs on phones. Samsung touting the device as capable of killing up to 99% of germs including E. coli, Staphylococcus aureus and Candida albicans in just 10 minutes. It can also be used to sterilize other devices and items including earbuds, smartwatches, keys, sunglasses and masks. The gadget uses dual UV lights which sterilize both the top and bottom surfaces of the item that is placed inside the box.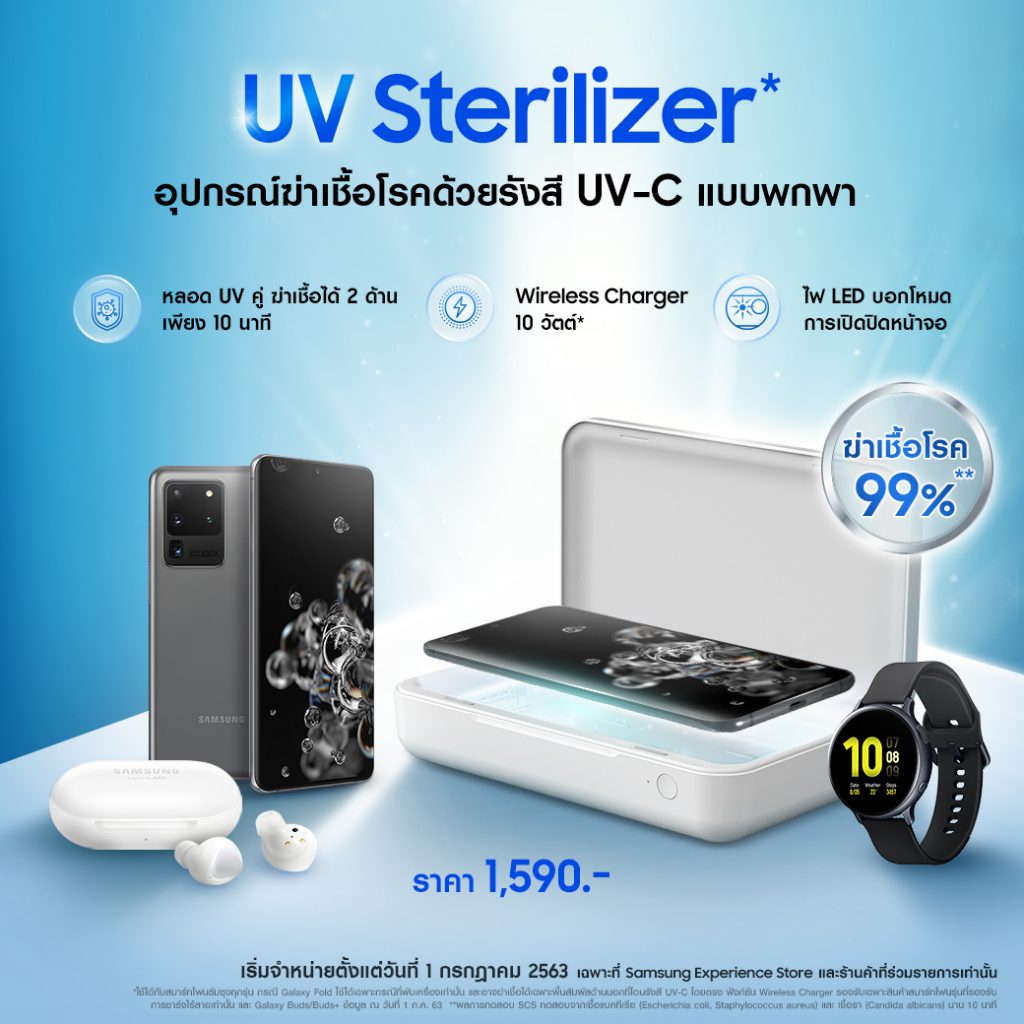 The portable sterilizer is designed to perform dual functions of killing germs from the phone's surfaces and also wirelessly charge the smartphone and other gadgets that support wireless charging. The wireless charger utilises the Qi standard.
In terms of the design, the UV Sterilizer is shaped like a retail box but slightly bigger, big enough to accommodate big smartphones like the Galaxy S20 Ultra. The box has a single button to activate the sterilization with entire process getting completed in just 10 minutes.
The Samsung UV Sterilizer carries a decent price tag of Rs. 3599 (~$48) and will go on sale in Augst 2020. The gadget will be sold at Samsung offline stores, Samsung's online store and all other retail channels in India.
ALWAYS BE THE FIRST TO KNOW – FOLLOW US!